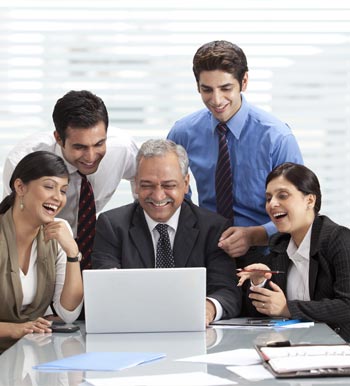 Wasan Knowledge Hub runs several behavioral training programs that help individuals to confidently interact with the people around them. We keep our client's business objectives in mind while designing our training solutions and ensure that we deliver solutions that have a direct impact on the client's vital business performance indicators.
Emotional Intelligence
The ability to identify and manage one's and other's emotions effectively and driving them towards the betterment of the organisation is termed as emotional intelligence.
It is defined as a set of competencies that not only help to recognise flaring emotions, but also demonstrates the ability to manage behaviours, moods, and impulses according to the situation in the most smart and effective manner. An employee with high emotional intelligence is capable of managing his or her own impulses, while communicating effectively, and resolving problems that will help build a positive rapport and reduce tension at work. These employees are often seen as empathetic, optimistic and calm in most situations.
Interpersonal Skills
Interpersonal skills are defined as a way of positive interaction and communication with other people -- individually or in groups. One's communication, teamwork, listening and problem solving abilities define these skills.
In today's competitive environment, it is important to have excellent inter-personal or social skills. For this, one needs to be calm, composed, confident and charismatic in their approach and attitude.
Our behavioural skills programmes help:
Maximize the productivity of the participants at the work pla
Improve their marketing and selling skills
Develop leadership skills and effective people management

Client/customer support management

Creative problem solving